North Fork River Trout Fishing
The North Fork of the White River is one of the most beautiful free-flowing trophy trout streams in the Ozarks. It is fed by a multitude of natural springs, and comes as close to a western trout stream as can be found in this part of the country. The stretch of river from Rainbow Spring to Patrick Bridge has been designated a Blue Ribbon Trout Area which is the rating given to only the highest quality streams in the state. With an 18 inch length limit and only one fish per day allowed, fishermen have a great opportunity for catching a trophy wild rainbow trout.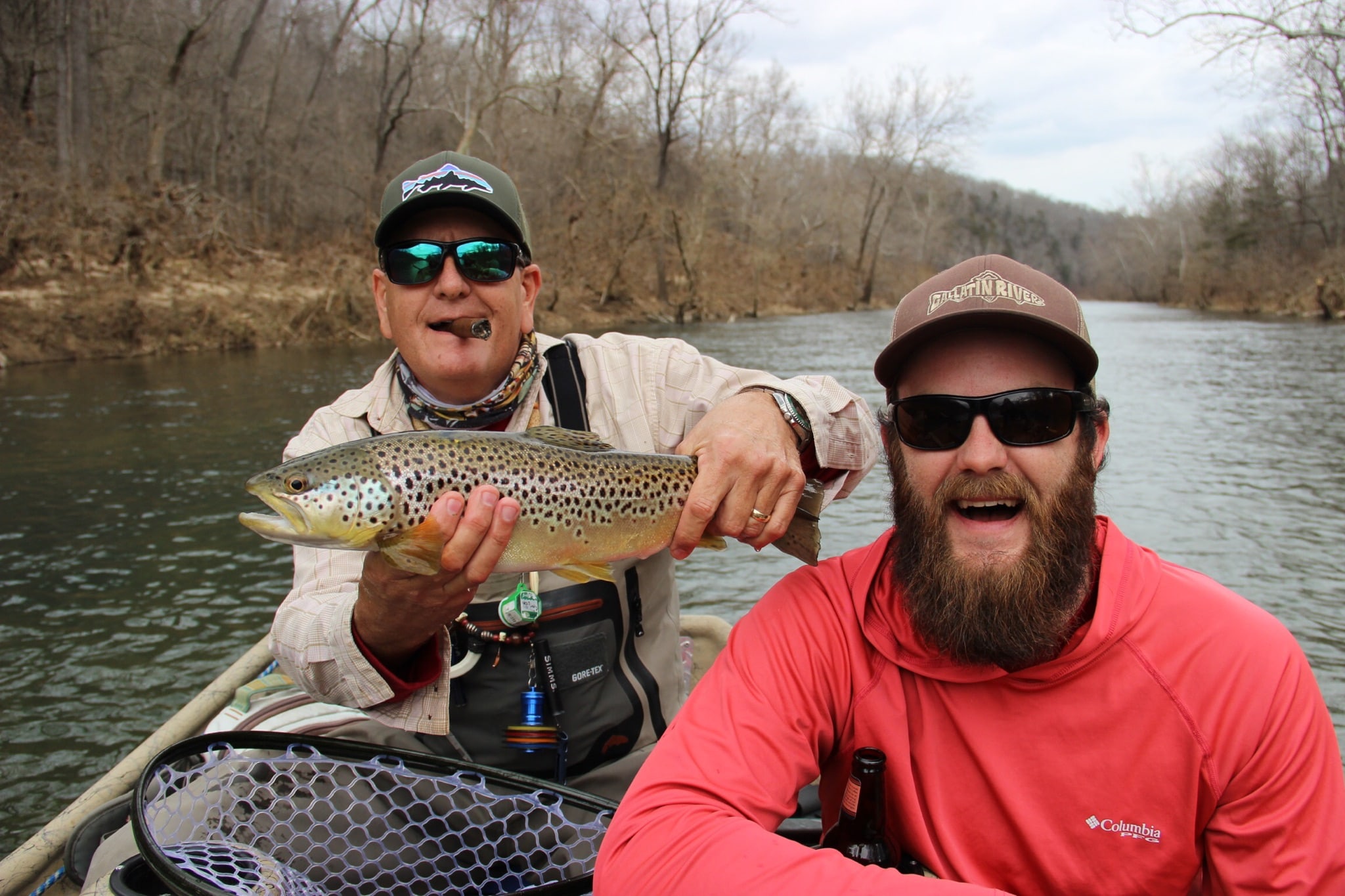 Probably the most effective way to fish the river is to float it yourself, in either a canoe or by hiring a guide here at the ranch. If you prefer to just wade we have over a mile of prime trout water here at Sunburst Ranch. While the trout on the North Fork can be fickle at times, they can be caught year round at all water levels. Call Sunburst if you wish to be set up with a guide, or if you have any questions about fishing the North Fork.
Fishing regulations on the North Fork of the White River:
Permits: A trout permit, in addition to the prescribed fishing permit, is required to possess and transport trout. If you are not keeping trout you do not need the additional trout stamp.
Blue Ribbon Trout Area (Rainbow Spring to Patrick Bridge) Fishing regulations include an 18-inch minimum length limit on all trout, and a daily limit of one trout. Fishing will be restricted to flies and artificial lures only. Gigging of non-game fish will not be permitted. These restrictive regulations are designed to sustain the maximum density of adult trout and offer the chance to harvest a trophy-sized trout. The North Fork is stocked below Blair Bridge in the fall with brown trout. All rainbow trout are naturally reproducing wild fish.
Red Ribbon Trout Area (Patrick Bridge to Norfork Lake) There is a 15-inch minimum length limit on trout from these streams, and a daily limit of two trout. Gigging of non-game fish will be permitted. These streams will provide good catch-and-release fishing and a chance to harvest quality-size trout.