North Fork River Float Trips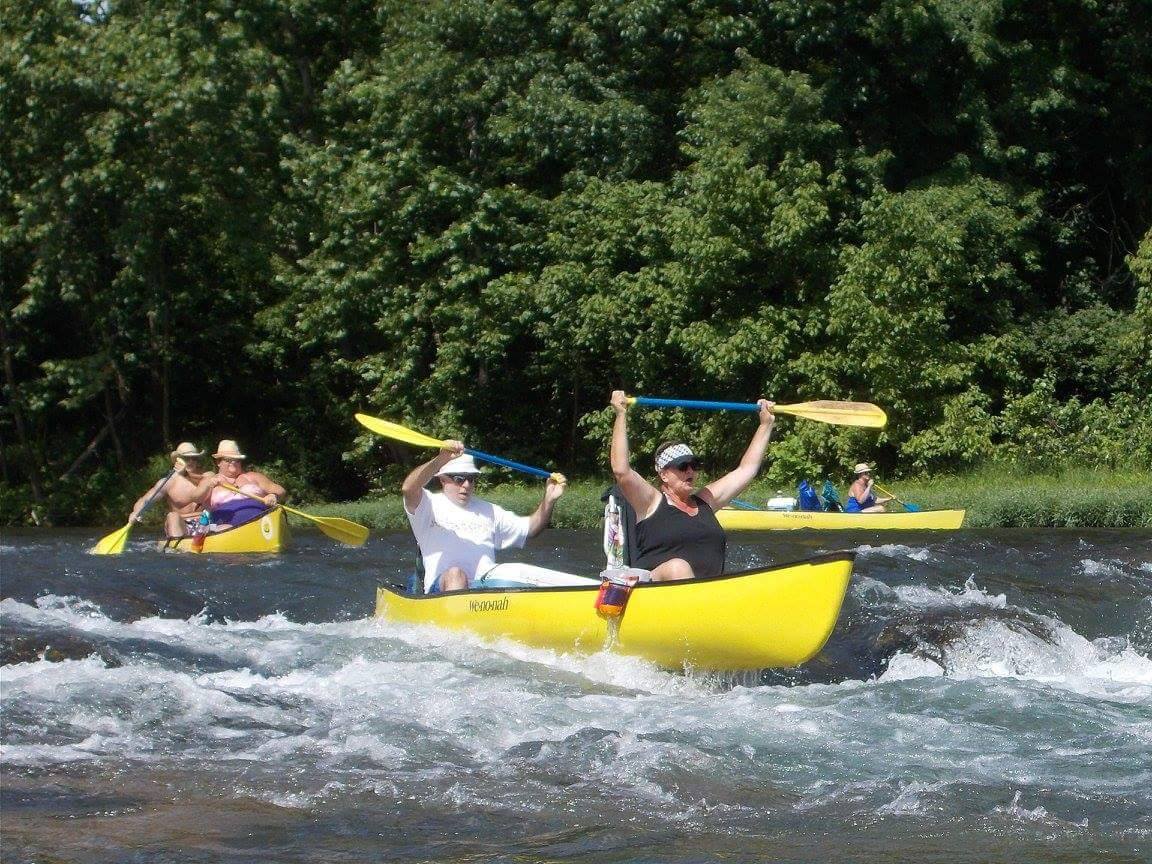 Hammonds Mill
This is our most popular put in point. We offer shuttle service at 8:30 and 10:00. The trip is 12 miles long and you will end at Sunburst Ranch. This float averages about 5-7 hours long. This trip includes Blue Spring which can be found at the downstream tip of Hammond Mill park. Canoes can be paddled into the spring. The flow is seldom less than 7 million gallons per day. A Nature Trail is maintained in the spring area by the USDA Forest Service. Rainbow Spring is a double spring on the right. A private member club owns this spring. No admittance. There is a very rocky riffle on the bend just below the mouth of the lower spring. After you go under McKee Bridge you will soon reach The Falls. The Falls are a series of rock ledges about 2-3 feet high (depending on the water level) with boulders. The chute is best handled from right, going just to the right of the largest rock. (Inexperienced should portage through rocks on the left side.) Don't approach broadside. PEOPLE HAVE WRECKED MANY CANOES AT THIS SPOT, USE CAUTION. When you go under Blair Bridge you are less than ½ a mile from camp. Your takeout point is the Sunburst Ranch sign.
---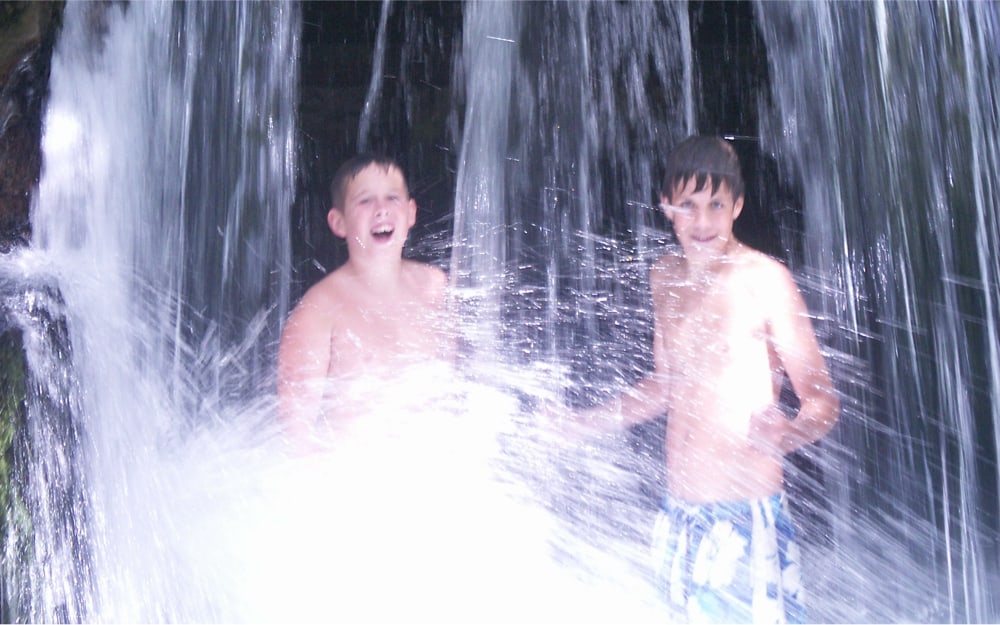 The Landing
You may depart from Sunburst any time before 1:00 PM to float to The Landing on kayaks and canoes. You must depart from Sunburst before 12:00 PM on rafts and tubes. This is a 7 mile float that takes approximately 3-4 hours on kayaks and canoes; 4-6 on rafts and tubes. After you go under the low water bridge pull off onto the gravel bar on the left. If you walk into the woods you will find a trail that will lead you to Althea Spring, one of the most picturesque and overlooked spots on the North Fork River. Take time to go look at the waterfall. Your take out point is on the left approximately one mile from James Bridge. Enjoy yourself just a little longer on our gravel bar until you are ready to be picked up.
---
Spring floats only:
Topaz Mill
We offer three day, overnight floats from Topaz Mill during the spring if there is enough water. This means enough water to float but not too much water (for safety reasons) is a fine line. You will have to pack enough gear and food to sleep on gravel bars for at least two nights and feed yourself for three days. This is for the adventurous only.
Hales Crossing
This can be a two or three day float. There is excellent smallmouth bass and Goggle-eye fishing up here. Call ahead to check water levels. This is generally a spring float only.
Hebron
A beautiful steel bridge crosses the North Fork 21 miles upstream from Sunburst Ranch. This can be a two-day overnight float or a really long one day float. Call ahead to check water levels.
---
What Our Visitors Are Saying
"They are Absolutely Fantastic, they made sure our groups float trip was perfect. They came to make sure we made it past Patrick bridge and they even went and got some of our food we forgot and bought it to us. I highly recommend Sunburst Ranch for your next float trip. We will definitely be back."
- Laura Gregory